| | |
| --- | --- |
| Posted by Linda Monroe Ward on July 7, 2016 at 9:10 PM | |
We had the pleasure of staying in a cabin for a week at Hanging Rock State Park in Danbury, NC. We were able to hike to all 6 waterfalls, and the scenery was beautiful! My favorite structure there is the bath house that was build by the CCC in the 1930s our of the native rock on the mountains there. I have been visiting Hanging Rock since 1976. To this day, it is my favorite state park in NC.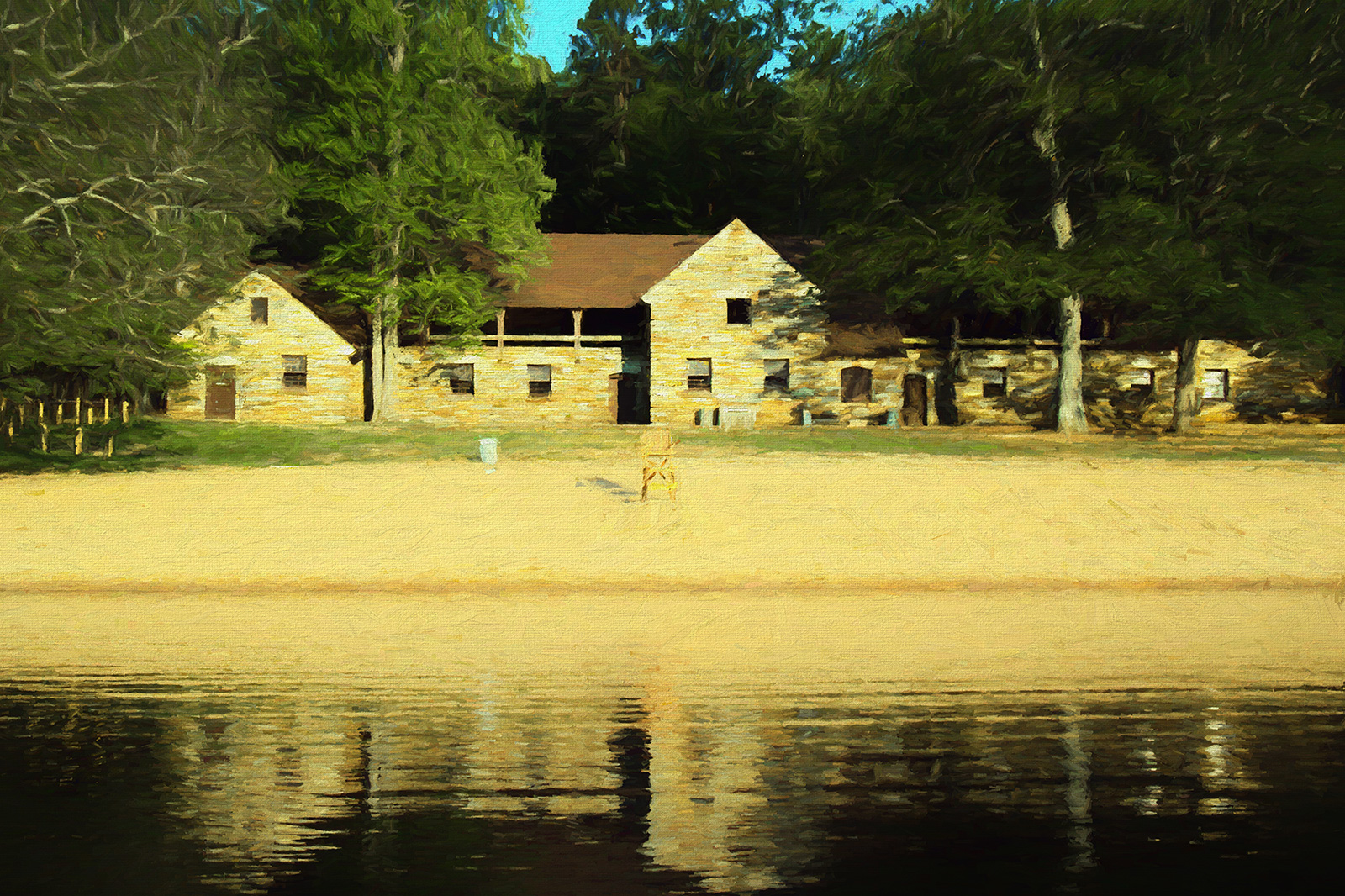 One of my favorite images was of the beach at the lake with the lifeguard and boater. Reminds me of old travel posters.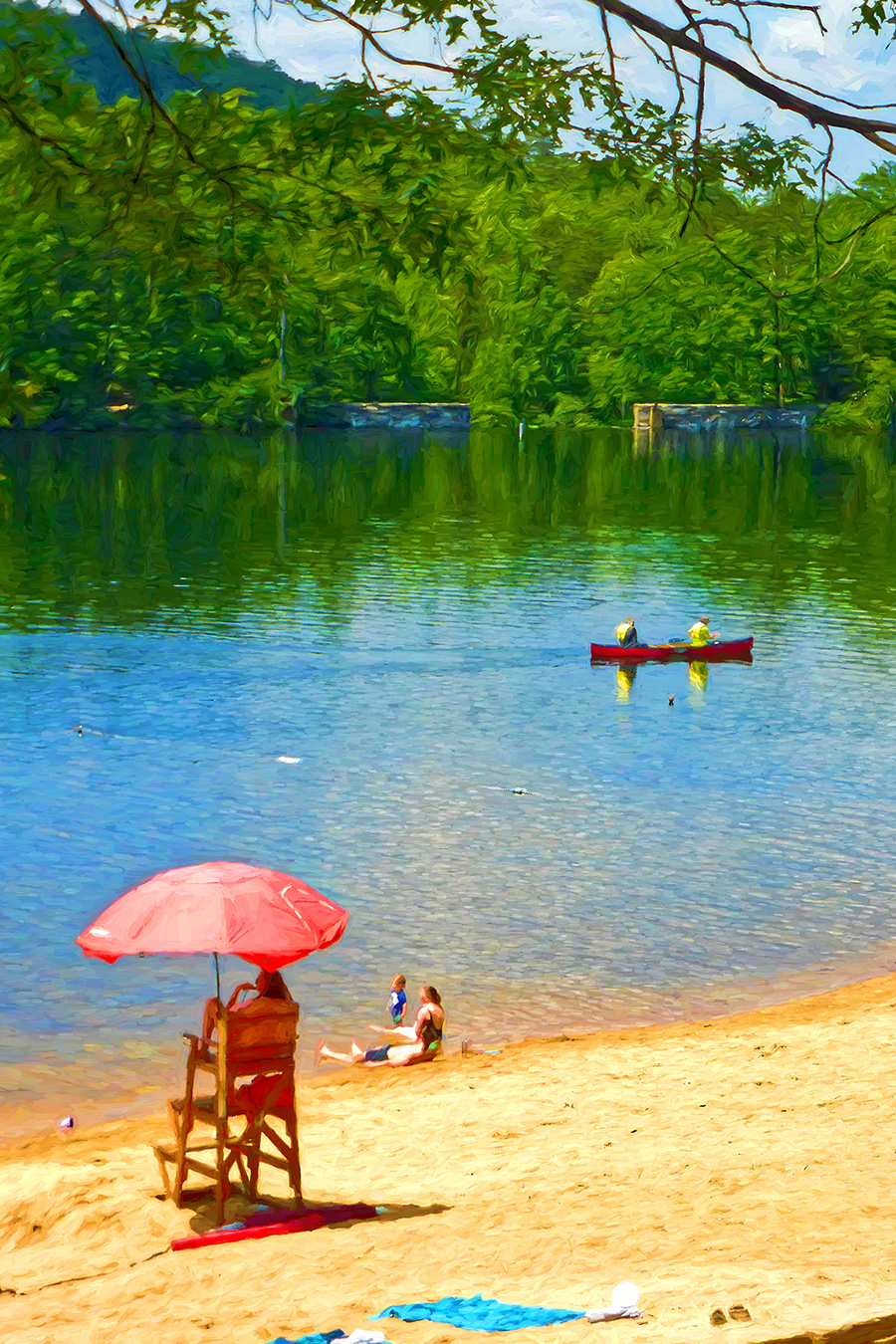 I can't tell you how many times I have watched the lake from the observation deck of the bath house. The scene through this one little window is beautifiul!