| | |
| --- | --- |
| Posted by Linda Monroe Ward on December 27, 2011 at 10:35 AM | |
My photo painting, Aberdeen, Carolina and Western, won our local contest to be sent to the Art Exhibit in the NC Community College System home offices building in Raleigh. It will hang there for the next year. This is my 6th piece to be exhibited in Raleigh over the past 5 years. I am thrilled once again about this honor.
As some of you know, I spent 5 months on medical leave during 2011, and this piece of work was completed during that time. Another of my pieces completed during my medical leave, Secrest Feed and Seed, also won 2nd place in the Southern Piedmont Artist's Guild competition back in October, and it hung in the entryway hall at South Piedmont Community College in Monroe during the months of October and November. I felt so useless during my illness, but these two honors helped me realize that even during a down time, you can still be creative.
Aberdeen, Carolina, & Western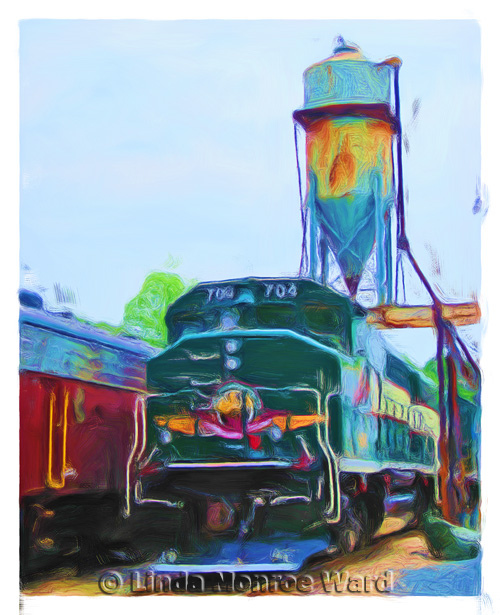 Secrest Feed and Seed